Zempire Aerobase 3 Gazebo
Stock Code:
9421030565870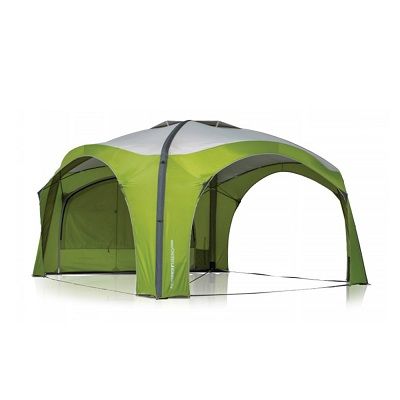 Description
Our first fully inflatable shelter. The Aerobase inflates in minutes, and packs away even faster. The Hybrid frame is stable in the wind and the main frame structure eliminates the risk of broken poles. The perfect option for quick setup on a weekend of as additional living space at your campsite.
The Aerobase features a combination of inflatable and Fibreglass frame section. The Central inflatable sections reduces the time to pitch and allows the shelter to be pitched with one person. It also provides a number of other benefits such as:
No poles to break
Inflatable frames are incredibly ridged but will bend in during very high windows eliminating the chance of pole damage
Instant "Drop Down"
The shelter can be instantly dropped by opening the inflation valve. No need to pull off the canopy as with traditional shelter designs
Small Packed size
the inflatable pole sections can be packed into a small carry bag. The pack size of the Aerobase is approximately half the size of an equivalent steel frame shelter
Please Note: This is an oversize item and does not qualify for free freight. Please email for freight quote.